The Golden Cultural Alliance
Heart and Soul of Golden Month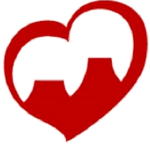 Every February, we celebrate Golden's extraordinary cultural organizations.  They not only make our community a better place to live, they are an economic engine, contributing greatly to Golden's financial success.  Golden Cultural Alliance members attract more than 700,000 visitors each year.
Make a point a of visiting a GCA member this month!  See a play, attend a concert, hear a lecture, and visit a museum…there are many options to choose from.  Here's what's on the calendar this month: